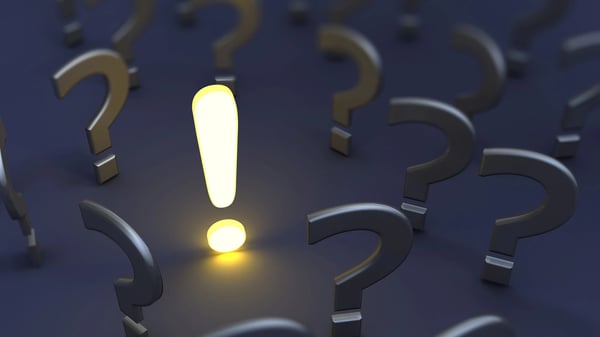 Ecommerce Glossary
This web page provides a comprehensive glossary of common terms and phrases used in the world of ecommerce. Whether you're a seasoned ecommerce professional or just starting out, this glossary covers all the essential concepts and jargon you need to know to understand the ins and outs of online retail.
A-B
A/B Testing
A/B testing is an online experiment that compares two or more versions of a website, mobile application, marketing offers, or ad.
Abandonment
Abandonment is a term used to describe a situation in which a visitor visits a website but leaves without taking any action. With this respect, the abandonment rate in ecommerce is calculated by dividing the total number of abandoned shopping carts by the number of begun or completed transactions.
Acquisition
Acquisition refers to attracting new clients or users to a website or mobile app from various sources. Depending on the corporate goal, the marketing operations that entail acquisition might be paid, non-paid, or both.
Affiliate
An affiliate is a commercial partner of the merchant who uses various techniques to advertise the merchant's products or services on its website. For example, if a visitor visits his website and purchases the merchant's products, the merchant pays the affiliate an affiliate commission.
Average Order Value (AOV)
Average Order Value (AOV) is an ecommerce metric that measures the average total of every order placed with a merchant over a defined period of time. AOV is one of the most important metrics for online stores to be aware of, driving key business decisions such as advertising spend, store layout, and product pricing.
Average Time Spent (ATS)
Average time spent (ATS) is one of the most critical metrics marketers track to make informed judgments regarding the site. It refers to the average amount of time your visitors spend on your website. The duration of the activity might be measured in hours, minutes, or seconds. The higher the average time spent on your site, the better.
Business to Business (B2B)
The term business to business (B2B) is a brief definition of the marketing and sales operations that organizations engage in with one another. Companies that operate in the B2B sector work based on improving each other's services.
Business to Consumer (B2C)
Business to consumer is abbreviated as B2C. It refers to a company selling its products and services directly to the end-user. Businesses that use B2C models must establish positive relationships with their customers to keep them coming back.
Behavior Analytics
Behavior analytics is a data-driven strategy within a digital product to track, predict, and exploit user activity data. It provides information about users' actions within a product page such as clicks, drops, and time. Modern agile marketing teams use this data to figure out what people enjoy and don't like so they can make necessary changes and improve the product's value.
Behavioral Pattern
In ecommerce, a behavioral pattern is a recognizable behavior or habit of a customer that may be tracked to improve your marketing campaigns. You might, for example, monitor what individuals search for on their phones to determine which adverts they're most interested in.
Bounce Rate
The bounce rate refers to the number of times a visitor visits a web page and then leaves without visiting any other pages on the site. In ecommerce, the bounce rate is crucial since it can assist businesses in gauging how interested visitors are in their website and adjusting their marketing strategy. For example, a high bounce rate may suggest that your material isn't relevant to your visitors or that they don't comprehend why they should stay on your site rather than move on to another. Conversely, a low bounce rate may indicate that you are keeping visitors engaged by offering helpful information in the appropriate locations and not putting yourself in a situation where Google's algorithms consider your site irrelevant or unhelpful.
Bundling
Bundling sells two or more related products at a lower price to entice buyers to buy more and increase sales. It's also known as product bundling. It's a sales strategy utilized by ecommerce businesses during discounts and discount seasons.
Buyer Persona
A buyer persona depicts your ideal consumer based on demographics and psychographics in the ecommerce industry. In an ecommerce setting, the buyer's persona is the buyer's assumed qualities, requirements, and preferences. This is attributable to their lifestyle, occupation, age, income level, marital status, family size, purchasing frequency, etc. A customer can construct a buyer persona by recognizing these traits and figuring out how they might differ from others. It's crucial since it enables companies to put themselves in their customers' shoes or target market. This can be beneficial since it allows them to identify which products provide the best value, price, and overall benefit to their clients.
C-D
Call-to-Action (CTA)
A call-to-action, or CTA, prompt on a web page, email, ad, push notification, or another asset encourages users to perform a specific action. CTAs are usually written as action phrases like "Subscribe Now," "Sign Up," "Register Now," and "Check it Out." They're frequently in the form of a link or a button to click.
Churn Rate
The churn rate, also known as the attrition rate, is the percentage of your customers or subscribers who cease paying for your product or service. The churn rate is usually assessed once a year, but some companies track it more frequently.
Click-Through Rate (CTR)
The click-through rate (CTR) is the ratio of total clicks to total impressions in an email or advertising campaign.
Cohort Analysis
Cohort analysis is an analytical strategy that focuses on analyzing the behavioral data of a specific set of users over time to reveal insights about those users' experiences and help firms enhance those experiences.
Conversion Rate Optimization
Conversion rate optimization is a set of tactics that assist you in optimizing your website, landing page, or whatever you're working on so that your visitors become potential buyers. For example, suppose your website is well-structured and adheres to optimal optimization methods. In that case, you'll notice that your sales pipeline fills up quickly.
Cost Per Acquisition (CPA)
Cost per acquisition (CPA), often called cost per conversion, is a growth marketing metric that analyzes the entire cost of performing a conversion-related action. In most cases, the conversion will be a sale, a purchase, a click, a sign-up, a form submission, or an app download, but it might be anything.
Cross-Selling
The technique or action of selling an additional product or service to an existing customer is known as cross-selling. It's also one of the most effective marketing strategies. It's an excellent method to boost customer loyalty and improve connections, which can help you increase client lifetime value and retention.
Customer Relationship Management (CRM)
Customer relationship management (CRM) is a collection of approaches, procedures, and technology businesses employ to track and analyze customer interactions and data over their relationship. Customers give data to CRM systems through various channels, including the company's website, phone, live chat, direct mail, marketing materials, and social media. CRM systems can also provide detailed information on consumers' personal information, purchasing history, purchasing preferences, and complaints to customer-facing staff.
Custom Opt-In
When the browser prompts for permission as soon as the page loads, custom opt-ins, also known as 2-step, are activated. The user will be prompted with native opt-in as the second factor after allowing a custom opt-in. Custom opt-ins add a personal touch to the page by using brand components and explaining the benefits of receiving web push notifications. In addition, it clearly explains why a user should sign up for web push notifications.
Daily Active User (DAU)
The percentage of users who perform a specific action within your app is the daily active users (DAU). One of the most critical components of your growth is determining the success of your mobile app. The number of regular active users, not daily users, adds value to your business daily. Use this measure to figure out how your app's users feel about it.
Digital Commerce
The process of buying products online without the involvement of a human is known as digital commerce. The distinction is slight, but digital business would exist if ecommerce were entirely automated, from marketing and sales to product delivery. While complete automation may appear to be a long way off, some of the world's top retail corporations are already using it.
Direct Traffic
The amount of online traffic you receive from users that visit your website directly from their browsers via a URL is known as direct traffic. It is described as traffic that has come on your website without a source or data in Google Analytics (GA). When GA can't locate any information about the traffic source, it frequently assigns the sessions to direct traffic.
Discount Code
Discount codes are personalized or publicly available codes that buyers can use as a purchase incentive to lower the cost of their item. In addition, discount codes can be a powerful tool for ecommerce stores to attract new customers and encourage them to return.
Dropshipping
Dropshipping is a retail fulfillment method in which a business doesn't keep the products it sells in stock. Instead, when a dropshipping retailer sells a product, it purchases the item directly from a third party (a manufacturer, wholesaler, or another retailer) that ships it directly to a customer. As a result, dropshipping allows you to operate as a storefront where customers can place orders. You charge the customer, and the drop shipper charges you once the customer places an order.
E-G
Ecommerce
Establishing contacts and conducting business transactions over computer networks, including the sale of information, services, and commodities, is known as ecommerce, or complete electronic commerce. Although ecommerce is most commonly associated with the online sale of products and services, it refers to a more extensive range of economic activity. Ecommerce includes consumer and business-to-business transactions and internal organizational transactions that enable such activities.
Email Marketing
The use of email as a communication tool to promote your business is known as email marketing. Email marketing allows you to develop relationships with potential customers, keep current customers informed about your brand, and offer coupons and discounts to drive client loyalty.
Email Marketing Automation
Email marketing automation refers to using a set of email-specific automation tools and resources to automate the processes and actions associated with email marketing. Unlike newsletters, these emails are sent out automatically in response to use triggers and pre-set email drips.
Engagement Rate
Engagement rates are a metric that measures how engaged your audience is with your content. Active customers interact with brands through likes, comments, and social sharing. The engagement rate is a measure that is frequently used to assess the effectiveness of brand efforts. For example, people who spend time watching videos, reading updates, and reading blogs are more likely to become paying clients.
Event-Triggered Emails
Event-triggered emails are automatically delivered to your subscribers in response to a specific event or occasion involving your consumers. For example, you can send special offers to consumers on their birthdays or anniversaries using an event-triggered email. This gives your customers/subscribers a sense of importance and personalization.
Evergreen Content
Evergreen content is timeless, durable, relevant, and valuable for months or years. It's a buzzword in content strategy right now, and it refers to SEO content that stays fresh for readers. This type of content is critical in today's environment, especially if you want to improve your search engine rankings and increase the number of visits to your website. It is a crucial factor in the success of content creators. Evergreen material includes how-to instructions, personal tales, articles about company perspectives that won't change, a reference list, etc.
Fulfillment
Fulfillment is one of the most prevalent words that an ecommerce business owner should be familiar with. Fulfillment can take many forms, but it is most commonly linked with the shipment. Shipping fulfillment refers to sending your products to your customers. A more extensive description of how it works is that a corporation will build a warehouse or distribution center where they will organize and store their products using tools and technology. They then use software to send buyers information about their purchases via email. Once they've paid, the company will schedule a delivery date or time slot for their items.
Funnel Analysis
A funnel is a chronological chain of user actions on the web or in an app that leads to an ultimate goal, and funnel analysis is the study of these funnels. Simply said, it aids in comprehending the steps required to obtain a specific outcome on a website and the number of people who complete each of those processes.
Gateway
A gateway is a corporation or service provider that connects an ecommerce platform to numerous sellers. For example, large brands frequently utilize gateways to manage orders, maintain inventory, fulfill orders, keep client lists up to date, process payments, and guarantee that customers receive excellent service. The primary purpose of gateways is to transform data from an ecommerce platform into formats that other systems can process.
Google Ads
Google Ads is a keyword-based online advertising service provided by Google. Through the "Search Network" and the "Display Network," Google Ads helps you reach people looking for your products and services. Once you've created one, you may use your account to advertise on Google's various services, including Search, Gmail, YouTube, etc.
Google Analytics
Google Analytics is a free service that allows you to monitor your website's performance. It will enable you to see what people are looking for, click on it, and gaze at it for a long time. Other capabilities include tracking conversion rates and bounce rates from one page to the next.
Google Trends
Google Trends is a free Google service that gives information on search phrase popularity. The search term's (or keyword's) popularity is then calculated based on how it has changed over time. Google Trends' value resides in its capacity to provide insight into specific topics that are currently trending. It also helps you learn about keywords related to your general interests by displaying how popular they are.
Growth Hacking
Growth hacking is a marketing area that focuses on accelerating an organization's growth. Growth hackers frequently concentrate solely on business-growth tactics. Instead, it employs digital marketing methods specifically designed to grow or enlarge the company's consumer base. To succeed, a growth hacker uses a variety of ways, operates a variety of tools, and develops a variety of methodologies.
Growth Marketing
Growth marketing is a data-driven method of planning and executing experiments on critical indicators to optimize and improve them. It incorporates A/B testing, thought leadership blog articles, mobile marketing campaigns, data-driven email marketing campaigns, SEO optimization, quirky and unique ad copy, and technical analysis of every part of a user's experience in the traditional marketing paradigm. The lessons learned from these tactics are promptly put into practice to attain long-term success.
H-K
Hashtag
A text string that follows the "#" symbol is a hashtag. When you see a hashtag on social media, it usually goes along with a post on a current topic. People use hashtags to categorize their messages, which helps a given issue gain more attention and grow an audience. This is because other people interested in the hashtag will be able to find what they're looking for if they use the hashtag to search. Products, services, and organizations can all benefit from hashtags. Hashtags also act as branding tools since consumers will associate specific hashtags with specific brands.
Hypertext Markup Language (HTML)
Hypertext Markup Language (HTML) is a document description and formatting language used to construct World Wide Web (www) pages. Hypertext refers to the hyperlinks that may appear on an HTML page. In contrast, markup language refers to the tags used to define the page layout and elements. As a result, it's a method of tagging text files to generate font, color, graphics, and hyperlink effects on web pages. This is a set of markup symbols or codes added into the file that instructs the web browser on how to display the words and images on the web page for the user.
In-App Messages
In-app messaging refers to messages presented to your mobile app users while inside it and actively using it. Mobile marketers may utilize in-app messages to provide real-time and personalized communications to users to help them engage, retain, and upsell new items. In-app messaging is the most effective way to create a more substantial, richer app experience by segmenting and personalizing to target groups. In addition, it makes the user's app session more useful by sending personalized messaging and funneling actions to conversions.
Inbound Link
An inbound link is a link that points to your website from a third-party website. It's also known as a backlink in SEO jargon. Inbound links are essential for SEO since Google and other search engines see them as a sign that the content on that page is valuable. As a result, the page rank on Google is confined, and the position of your website in the search engine is impacted.
Inbound Marketing
Inbound marketing is a strategy that combines content marketing, social media marketing, and search engine optimization to attract qualified leads and establish trust and credibility for an online business. In addition, it improves the customer experience by providing information to potential customers through company-sponsored newsletters, blogs, and social media posts.
Infographics
An infographic is a visual depiction of specific data. Infographics come in various shapes and sizes, and they may be used to address a variety of themes. An infographic is a mini-presentation that looks like a picture rather than words. The goal of the infographic is for the reader to remember the information by grasping the overall meaning through an aesthetically beautiful data presentation. Some firms, for example, create posters with text and images for their products so that the spectator or audience may immediately understand or grasp what they are seeing without having to read it word for word.
Inventory
The merchandise in your firm is referred to as inventory. As your store grows, you'll need to monitor inventory levels frequently to watch shrinkage and minimum order requirements.
JavaScript
JavaScript is a scripting language that allows web designers and programmers to generate interactive effects in HTML documents. While it is still used for this purpose, JavaScript's capabilities have grown to the point that it is now employed in many non-web applications. For example, because most ecommerce websites are built on top of other websites, JavaScript can help provide a client-side effect for advanced customization of the user experience and seamless integration.
Just-In-Time Manufacturing
Just-in-time manufacturing is an approach in which products and components are only manufactured when customers order them. As a result, just-in-time manufacturing eliminates the need to hold unsold stock as excess inventory in warehouses.
Key Performance Indicator (KPI)
A key performance indicator (KPI) is a metric that aids firms in determining whether or not they have met their primary business objectives. There are two sorts of KPIs: high-level KPIs that focus on the enterprise's overall performance, and low-level KPIs that examine procedures in departments like sales, marketing, or a call center. It is, in fact, a measurable value that demonstrates the achievement of specific business goals and objectives. The sort of KPI that an organization chooses is determined by the industry and the business area to be monitored.
Keyword
Keywords are words or phrases used to describe or trigger search results. Keywords are used on the web in two ways: (1) search terms for search engines and (2) words that identify the website's content. When a user searches for a specific term, the advertiser's ad that uses that keyword shows at the top of the results. A single keyword represents a single search query, whereas keyword phrases are made up of two or more terms. Images, text documents, database entries, and web pages are all described using these keywords as metadata.
Keyword Stuffing
Keyword stuffing is a search engine optimization method that involves loading many keywords onto a web page to artificially boost the page's ranking in search results and attract more traffic to the site. Keyword stuffing is considered a webspam or an unethical activity. It can result in a website being blocked or penalized on significant search engines, either temporarily or permanently. However, search engines are now well-equipped to deal with this antiquated SEO strategy.
L-M
Landing Page
A landing page is the first page of a website that a visitor sees after clicking a link from a search engine results page. This page contains facts regarding the keywords searched for and is frequently referred to as a deal page. From this page, visitors decide whether or not to continue. A landing page is a standalone page that a visitor can get by clicking on pay-per-click adverts, social networking links, or display banners that have been designed to achieve a specific commercial purpose.
Lead
Lead is a marketing term that refers to a potential customer or organization who exhibits interest in a company's product or service. It's a term used to describe a prospect who has progressed past the engagement stage and is ready to be pursued for conversion into a customer. Advertising, trade exhibitions, direct mailings, and other marketing initiatives provide businesses with sales leads.
Lead Nurturing
On social media, lead nurturing is engaging with potential consumers or leads. This is accomplished by providing content they can consume and share, facilitating a dialogue between them and your company. These dialogues are more than just likes and retweets; they are genuine discussions. Additionally, content or adverts can be used to nurture leads. Lead nurturing is a conversion-boosting tactic that has been proven in a study. It can also help your ecommerce website rank higher.
Lifetime Value (LTV)
Lifetime value (LTV), also known as customer lifetime value (CLTV) or lifetime customer value (LCV), is one of the essential ecommerce KPIs. The most significant indicator for calculating a company's net profit and long-term revenue is the LTV. Customer lifetime value is the monetary value of a customer relationship based on the present value of the shopper's expected future purchases. In other words, LTV refers to the amount of money a business may wish to make from a customer throughout the customer's engagement with the company.
Likelihood to Purchase (LTP)
The likelihood to purchase (LTP) indicator displays some visitors' chance to purchase within a specified period. Machine learning algorithms can provide this type of segmentation by learning from buyer behavior and predicting the likelihood of a purchase. As lifetime values decline, getting new clients in digital marketing becomes more expensive. Therefore, LTP segments can help businesses and agencies increase conversions, enhance return on ad spending (ROAS), and optimize digital marketing spending.
Long Tail Keyword
A long-tail keyword is a phrase that contains three or more words. Long-tail keywords are easier to rank for and have a lower cost per click. The type of keywords used to attract clients can impact the effectiveness of a marketing campaign for a company's business. It aids organizations in generating more online traffic and can also be utilized to boost sales. In addition, because long-tail keywords are simpler to locate on search engines, they will help you reach more people than short-tail keywords.
Marketing Automation
Marketing automation uses software to automate marketing activities to effectively advertise goods and services across many internet channels while automating tedious tasks. For example, customer relationship management (CRM) procedures like customer segmentation, customer data integration, and campaign management can be done more efficiently with marketing automation. This technology enables businesses to manage marketing duties and workflows by streamlining and automating them. This aids them in increasing operational efficiency and achieving their ultimate goal of accelerating revenue growth.
Marketing Materials
Providers refer to any advertising or promotional material as marketing materials. Depending on what is being sold, they can be provided in various formats. Audio and video advertising is another popular form of marketing content. In addition, any promotional or informational content made available on the internet, such as webinars and instructional videos, is included in marketing materials. These factors can contribute to an ecommerce business's ability to generate sales. Typically, marketing materials are provided to increase sales. However, they can be used to establish brand recognition and loyalty over time and educate potential customers about a company's numerous advantages.
Merchant Account Provider
An ecommerce merchant account provider is a corporation that allows businesses to accept credit and debit card transactions over the internet. This company will assist merchants with setting up their businesses, processing transactions, and providing back-end support. Customers use their credit cards to make purchases of goods and services over the internet. A merchant account provider must complete the transaction at the exact time for money to be exchanged between the merchant and their consumer.
Meta Description
A meta description is a one-paragraph description of your website for search engines. The length of a meta description should be between 100 and 160 characters. A decent meta description encourages users to go through your web pages. If you have non-optimized content on your site, the meta description will be utilized instead of the content.
Microsite
A microsite is a small website that can only be viewed via another website. This type of website enables a corporation to focus on a specific product or idea without adding it to its main website. In ecommerce, such sites are frequently used.
Middle of the Funnel (MOFU)
Marketing actions that align products and services with visitors' challenges and requirements are considered middle-of-the-funnel (MOFU) marketing. MOFU users are already in touch with your brand for nurturing purposes. From the user's perspective, this is essentially the research stage, where users look for a good match for their needs and interests.
Mobile Commerce
Mobile commerce (m-commerce) uses mobile technologies to purchase and sell goods and services and generate leads. Mobile commerce is any transaction made on the phone, such as through apps, SMS, websites, or social media posts. Mobile commerce serves three purposes in digital marketing: acquiring new customers, delivering customer engagement, and generating leads.
Mobile Marketing
Mobile marketing is a type of digital marketing that targets mobile devices like smartphones and tablets. Advertisers may reach consumers at the critical decision-making time when they are most likely to respond. Consumers now spend more time on their smartphones than they do watching television. Marketers need to understand what types of ads are available for different screen sizes as they try to make the now-ubiquitous smartphone an even more powerful advertising medium.
Mobile Optimization
Mobile optimization aims to make websites more user-friendly on mobile devices. The use of mobile devices to access the internet has raised the demand for mobile optimization; as a result, it is critical that your company's website or app can be accessed on a mobile device. Because mobile devices do not always have the same screen size as desktop computers, the material on these devices may display differently. Therefore, you should optimize your site using several ways, such as mobile-friendly website design, CSS media queries, or responsive website design to ensure that it is viewed correctly on mobile.
Multichannel Marketing
Multichannel marketing is a technique of communicating with customers through numerous channels, devices, and touchpoints that is integrated. Email, SMS, messaging apps like WhatsApp and Facebook Messenger, social media, display ads, print, and more can all be used as channels.
N-P
Net Promoter Score (NPS)
The net promoter score (NPS) is a metric that assesses a customer's willingness to promote a company's products or services to others. The company's client base determines the net promoter score, which can be divided into promoters, passives, and detractors. For example, "Would you like to tell your friends or colleagues about your experience doing business with the company?" can assist you in determining your client base's willingness to promote your company's product or services.
News Feed
The news feed, also known as web feed, is a service that provides consumers with frequent data transmissions consisting of news updates. Subscribers receive them in XML format as summaries, links to updates, and occasional advertising. Several news feed formats are available, including RSS and its various variations and ATOM.
Next Best Channel
According to the user's previous behavior, the next best channel is a predictive segmentation technique that identifies the best channel branch among the given channels in the user journey. Deep machine learning of users' engagement, preferences, conversion trends, and transaction habits makes it possible. This strategy usually works well when combined with time-based techniques since it allows you to reach clients on their preferred channel at the right time.
Omni Channel Management
Omni-channel management is a technique for improving a company's customer experience. It comprises digital and physical interactions that provide a competitive advantage to a corporation. It focuses on the consumer's demands and gives them better purchasing experiences. To implement an omnichannel strategy, consider your consumers' demands, how to meet them, and the available resources to assist you in providing these services.
On-Page Optimization
On-page optimization refers to all actions made within a website to optimize the listing or position of a web page in search results. It's one of the initial SEO steps that can help you boost your overall CTR. On-page optimization entails enhancing the web content and the meta description and title tags, HTML code, and keyword placement. This aids in page ranking in search engines and improves the site's overall readability.
One-to-One Personalization
One-to-one personalization, also known as one-to-one marketing, is a marketing technique that leverages data to send highly personalized messages and offers to present and potential customers. One-to-one personalized marketing enables marketers to create a more tailored and compelling customer experience for their customers while also increasing marketing impact and KPIs.
Off-Page Optimization
All efforts conducted outside of the actual website to increase its position in search rankings are referred to as off-page optimization. Off-page optimization is a long-term strategy that entails obtaining high-quality backlinks (incoming links) from authoritative websites to your page. This usually takes care of the legwork for improved search results while enhancing your internet reputation. This strategy comprises gaining backlinks from other websites and social networking, social bookmarking, blogs, videos, and other actions.
Organic Traffic
People that come to your website from non-paid sources, or traffic that is free, is referred to as organic traffic. Organic sources include search engines such as Google, Yahoo, and Bing.
Open Rate
The open rate is the percentage of people who open your email. Your open rates are influenced by various factors, including subject lines and the frequency of sending emails. If you don't have any monitoring, you might run a split test with two emails to see what percentage of them get opened. For example, you may write one subject line that encourages your recipients to open your email and another that does not.
Page View
A page view is the number of times a website or webpage has been seen in a specific period. Because a single reader can view many pages on your site, it varies from page visits. Conversely, a single page visit can result in many page views.
Paid Traffic
Paid traffic is the act of generating traffic to your website through marketing strategies. Investing in paid advertising or other paid traffic solutions can help you achieve this. You can use paid traffic to generate traffic to your website. This can be accomplished in various ways, including sponsored search marketing, Twitter ads, Facebook ads, etc.
Partial Shipment
Partial shipment, also known as part shipment, is a unique distribution method. A shipment is delivered in many consignments. The customer must approve a portion of the entire order amount paid in this shipment. Only then is partial shipping considered acceptable, and the customer is provided various codes for order tracking.
Pay-Per-Click (PPC)
Pay-per-click (PPC) is a type of advertising in which the advertiser only pays if his ad is clicked and the visitor is successfully directed to his website. It's an internet advertising technique where you place bids on specific keywords and pay only when someone clicks on the ad and visits your website. The best example of PPC advertising is Google's Adwords program.
Predictive Segmentation
Predictive segmentation is a marketing method that identifies and creates consumer segments based on the high likelihood of specific actions, events, or conditions occurring in the future. It is usually automated and powered by artificial intelligence and machine learning technology.
Product Recommendation Systems
Product recommendation systems are an ecommerce website service that allows you to make a purchase based on what other people have purchased. Following your prior product purchases, browsing a particular category, or viewing what others with similar buying habits have chosen are just a few ways to use these tools.
Product Reviews
This is when customers express their feelings regarding what they purchased on an ecommerce site. Product reviews are significant since they assist customers in making purchasing decisions. Product reviews can also help those writing product pages by providing additional information about the products.
Profit Margin
After operational expenses are deducted from total sales, the profit margin is the proportion of profit that remains. It's also referred to as gross profit margin, net profit margin, or return on investment margin (ROI). Ecommerce retailers frequently strive to increase their profit margins by lowering overhead costs and raising their ROI.
Point-of-Sale (POS)
A point-of-sale (POS) system is a device that allows you to make purchases. In ecommerce, a POS system is software that handles payment processing. The POS system controls all payment processing that a merchant needs in their day-to-day operations. The POS accepts cash, debit cards, credit cards, wire transfers, and barcode scanning. Cash is the most popular payment method when utilizing a POS system because it does not require any account creation or anything else. This is because, unlike when using credit cards, there are no charges paid while dealing with cash transactions.
Q-S
Qualified Lead
A qualified lead is a potential customer who is more likely than an anonymous visitor or subscriber to become a customer. A person must have submitted their contact information and had at least one interaction with the company to qualify as a lead.
Quality Score
On platforms like Google and Bing, quality score is a metric that determines an ad's rank and cost-per-click. For example, suppose the bids for competing for advertising are the same. The ad with the highest quality score will be displayed first, followed by the lowest quality score.
Quick Response Code (QR)
Quick response codes, or QR codes, were developed for the automotive industry to track parts. However, they're increasingly commonplace in a variety of other fields, including ecommerce. QR codes are a terrific way to market any business when clients may not have access to wi-fi or an internet-connected device because they can be read by smartphones or specific types of scanners. The trackable QR code is one sort of QR code that can track the object's location to which it is attached. This is useful if you want to maintain track of your company's inventory without having to search every corner of the warehouse.
Receipt Template
A receipt template is nothing more than a blank form that you may fill up when writing your emails. However, it informs the recipient of their payment, the products they purchased, and the overall cost of their purchase. These are crucial since you'll need all of this information in the email you send to your consumer. If it does, customers can double-check that their order was processed accurately and learn what they purchased.
Recurring Payments
Recurring payments are a billing mechanism in which your clients are automatically invoiced regularly. So, for example, if you subscribed to a product for a month and want to keep using it after the month is out, you'll have to pay a fee to keep using it.
Referral Traffic
Visitors who came to your site via a method other than search engines are known as referral traffic. You usually link to your site, endorsing it from websites where you have something to discuss or sell.
Remarketing
Remarketing is a marketing tactic that involves showing tailored adverts to people who have previously visited or acted on your website. Marketers often utilize technology to perform remarketing, such as a JavaScript tag or pixel to store a cookie in a user's browser.
Retention Rate
The percentage of clients who return to your app/website to complete a specific action, such as making a purchase, is known as the retention rate. Likewise, the retention rate is the percentage of consumers who return to your website or app versus the percentage of customers who churn.
Return on Advertising Spend (ROAS)
The return on advertising spend (ROAS) is a marketing metric that evaluates a digital ad campaign's effectiveness. ROAS helps online businesses figure out which techniques work and how they may improve their marketing efforts in the future.
Revenue From Clicks
Revenue from clicks is used to calculate the overall amount of money made from your personalization campaigns. It is usually stated in monetary terms. Revenue from clicks keeps track of the specific income values linked with your personalization adjustments. It assigns a value to how effective these changes are at generating direct revenue. Click revenue can also track goal-based performance, with income earned credited to all campaigns under a specific objective.
Sales From Clicks
Sales from clicks is the total money made due to campaign clicks. The overall sales generated from your personalization efforts are calculated using sales from clicks, which are commonly expressed in gross sales value figures. Typically, revenue from clicks records sales that occurred from specific personalization initiatives and attempts to credit these changes to their efficacy in generating direct sales. Click-based sales can also be used to track goal-based sales performance, with sales ascribed to all campaigns under a specific goal being followed.
Search Engine Optimization (SEO)
Search engine optimization (SEO) is a marketing discipline that focuses on obtaining visitors from search engines' organic search results. This improves the visibility of a website or a web page in the unpaid results of a search engine. SEO comprises various technical and creative features to enhance search engine rankings, boost traffic, and raise awareness. There are several types of searches, such as picture searches, local searches, video searches, academic searches, etc.
Segmentation
Segmentation is splitting potential clients into groups based on similar interests or qualities. Market segmentation allows marketers to understand their target audiences better and tailor their communications accordingly.
Shopping Cart
When a user or customer goes shopping, they add different things to their cart or basket. For example, when shopping at Walmart or Target, you first grab a cart. Then, as you travel about the store, you gradually add products to your cart that you want to buy. Likewise, when you shop online, you have the same experience. You continue to add everything you want to buy to your shopping cart.
Social Proof
Social proof is the physiological phenomenon of anticipating or replicating the conduct of others before acting in a specific situation. In unclear or complex cases, social proof is a critical aspect in assisting people in making decisions. Social proof is also known as herd behavior. However, it is more potent than herd behavior since it is based on the notion that the more influential group has more knowledge than the individual.
T-Z
Top of the Funnel
The marketing operations to raise awareness about a brand or product are at the top of the funnel. It's part of the buying journey, a hypothetical customer trip.
Third-Party Payment Processor
A third-party payment processor is a business that accepts and processes your customers' payment information on your behalf. For example, if you're selling online using Shopify, they employ a third-party payment processor. Convenience, security, and ease of use are the key advantages of choosing a third-party service. Third-party suppliers also charge significantly lesser fees than you would if you processed transactions straight through your bank.
Trend
A trend is a topic that focuses on numerous postings or persons on social media, a website, or any other application in a short period. It refers to the variation of traffic caused by various circumstances over a period, season, day, time, or a keyword's relevance. Ecommerce retailers analyze trends to determine which products people are looking for. Trends are also provided by search engines such as Google. For example, Google Trends looks at what people are looking for worldwide. Search for "local deliveries," for example. You'll get a graph depicting how local deliveries have increased in the ecommerce industry over the last few days, months, and years.
Turnkey
This is a program or packaged product that has been produced, installed, and supplied by the manufacturer in its finished, ready-to-use state. On the other hand, build-to-order products take the buyer's exact demands into account and are manufactured to their specifications. Finally, a turnkey project is a qualified product with a ready-to-use site that allows crucial modifications and updates such as products, photographs, text, categories, subcategories, and so on to appear on the leading site's front end. This type of solution is most commonly utilized for training programs or billing systems to avoid the trouble of developing your in-house solution.
Triggered Email
These are emails sent automatically in response to certain conditions or events. These are the most predefined conditions or circumstances, and they are based on individual user behaviors and actions. Behavioral emails are another name for triggered emails. Triggered email is an element of the behavioral marketing automation process, which encompasses all aspects of marketing automation.
Unique Visitor
A unique visitor is a phrase used in marketing analytics to describe someone who has visited a website at least once and is only counted once throughout the reporting period. If a person views the website more than once, it is only counted as one visit. It's also known as a unique user.
User Engagement
User engagement or customer engagement refers to a person's reaction to a digital offering such as a service, a product, or a website. User engagement is critical because highly interested people are more likely to test a product or service, purchase it, or provide feedback. Users' degree of involvement is determined by the number of downloads, clicks, shares, and other actions they perform.
User Experience (UX)
User experience (UX) refers to a visitor's overall perception of a product, system, or service, incredibly how easy or fun it is to use. From the user's perspective, it emphasizes the essential aspects of human-computer interaction (HCI) and product ownership. Delivering an actual user experience means giving customers what they want. The services of several disciplines, including engineering, marketing, graphics, and interface design, can be seamlessly combined to provide a high-quality user experience.
User Interface (UI)
The user interface (UI) is where human users interact with a computer, website, or application. A good user interface makes software or hardware more user-friendly by allowing users to interact with it naturally and efficiently. Therefore, it's pointless to have a complex application with a poorly designed user interface. The user interface determines how commands are sent to the computer, and information is shown on the screen.
Upselling
Upselling is a sales tactic that persuades customers to purchase additional products that add value to their shopping experience. Businesses utilize this method to be introduced to new products that they might not have considered purchasing before, hence increasing conversion rates.
Value Proposition
In marketing, a value proposition is a feature, service, or innovation that makes a firm or product appealing to its customers.
Video Marketing
Video marketing, to put it simply, is the use of videos to promote your company's brand, products, or services. Videos can be used in marketing in various ways, including brand videos, product videos, customer testimonials, live movies, instructional how-to videos, corporate training films, viral videos, etc.
Viral Content
Viral content is information, such as an article, a picture, or a video, that spreads quickly throughout the internet via website links and social media sharing. A famous viral material is an online meme, which usually takes the shape of a video or a picture with one or two lines of text. Any online information that appeals to consumers sufficiently to want to share it can go viral.
Voice Push
Voice push is a push notification primarily utilized in voice devices like Amazon's Alexa and Google's Home. Voice push notifications are integrated into voice applications. Unlike other push notification channels, they do not require the end-user to have a specific voice application open on their device to receive the message.
Web Analytics
Web analytics is a method of analyzing users' activity on a website. It enables website owners to attract more visitors, obtain higher-quality visitors, convert or retain consumers, and increase the amount spent by each customer. Analysis can include segmenting users, identifying their demographics, measuring click-through rates, and observing their behavioral funnel. The data is typically presented in tables, charts, or graphs in a report covering a specific period.
Web Personalization
Web personalization is adapting experiences for individual visitors based on their distinct requirements and interests is personalization. This is distinct from giving all of your visitors a consistent experience. Web personalization is the process of customizing web pages.
Web Push Notification
These are the push notifications on a website that send actionable messages to visitors' devices. These communications are highly contextual, up-to-date, and personalized. As a result, they're the most effective in engaging, re-engaging, and retaining website visitors.
Workflow
Workflows are a set of automatic marketing tasks that are triggered by customer behaviors, events, or contact information. Workflows, also known as customer journeys, assist in the formation of formal relationships with your customers. Once you've established formal partnerships, marketing automation systems can help you automate them.